---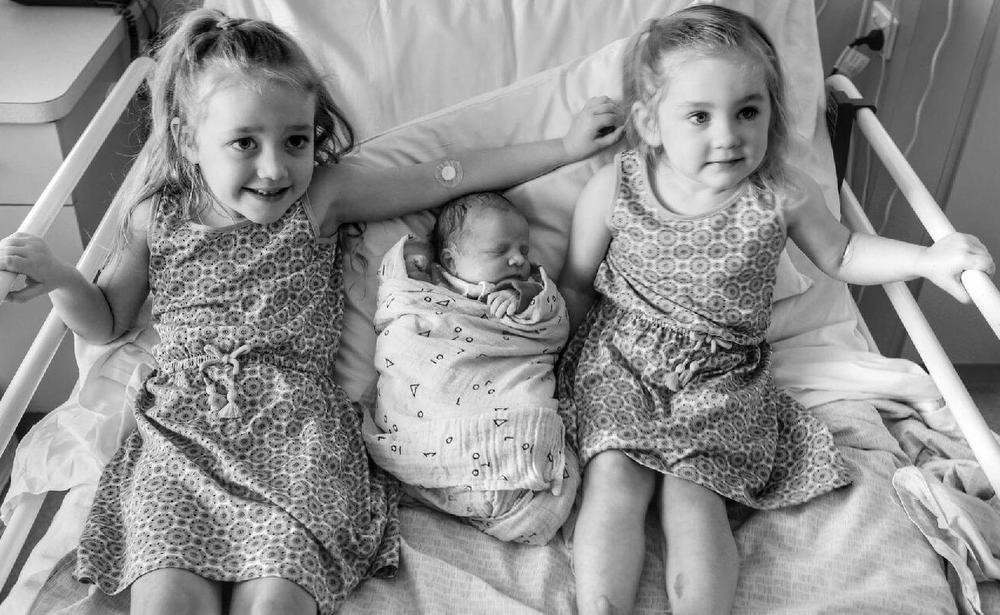 Mackenzie, Jackson and Ashlee Daff.
Mackenzie and Jackson were both diagnosed with MLD, a degenerative genetic disorder which results in the destruction of myelin, the protective covering of the nervous system
orphan reach™
the first Contract Research Organisation (CRO) purely dedicated to rare diseases
---
We are here to accelerate the clinical development of orphan drugs and facilitate patient access to urgently needed new treatments for rare conditions.
---
Expediting the clinical development of orphan drugs and ultimately improving the quality of life of patients and their families is our true passion. To make our passion a successful mission, our way of working needed to be different from a traditional CRO. Those who have worked in the rare disease space will agree that clinical trials in small patient populations require a very tailored approach. At orphan reach we make sure that your orphan drug trial gets what it needs the most: the attention it rightly deserves as every patient counts!
---
For our customers -
innovative biotech companies
---
Patient recruitment and retention are the cornerstones of a successful clinical trial in rare diseases.
---
Patients with a rare disease may be difficult to find but thankfully we have done our homework in the past 15 years. Our dynamic infrastructure allows access to patients with rare diseases in more than 70 countries. Our management teams in Europe, US and Asia co-ordinate our efforts in each of the local territories and contribute their orphan expertise to accelerate access to new treatments in a wide range of orphan therapeutic areas.
---
---
Case study showing orphan reach accelerating patient recruitment on study transition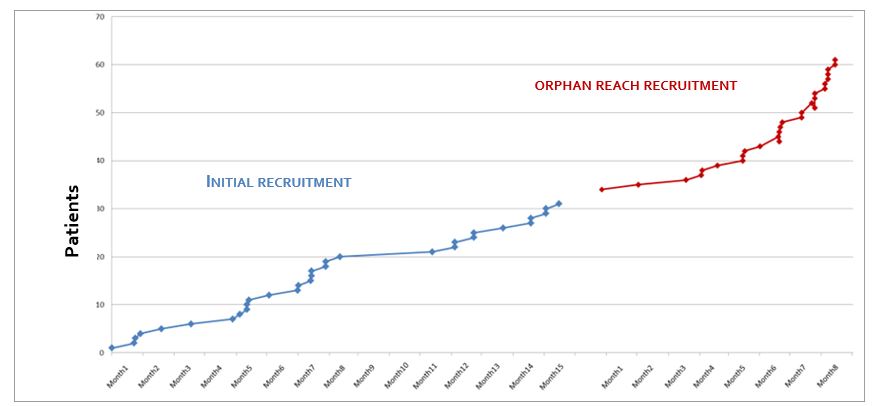 br> br>
Interested in more? Please refer to our white paper on CRO transition.
RARE DISEASES CRO SERVICES
orphan focussed CRO and support services

Clinical Development
orphan reach is a full-service CRO with clinical operations in place since 2002. We offer global clinical development services that allow our clients to take their precious IMP from early trials in patients to Marketing Authorization. From Project Management to Clinical Monitoring, Safety & Pharmacovigilance, Quality Assurance, Data Management and Biostatistics: we provide a seamless CRO service. What makes us stand out is the refinement of our processes and adaptation of services to accommodate clinical trials involving small patient numbers. Dealing efficiently with the unique medical, scientific, clinical and commercial challenges within the rare disease domain, is what our clients appreciate.

Orphan Strategy
Identifying the right regulatory strategy from the outset is key and this starts before any patient has even entered a clinical trial. We can help to develop the best suitable regulatory strategy, apply for orphan drug designations in the US and Europe, prepare for and attend at FDA & EMA meetings, and advise on establishing relations to important patient advocacy groups. We have assisted many biotech companies in the past who have avoided moving into the wrong direction and paying for it further down the line.

Natural History Studies
Natural History (NH) studies are an important tool for understanding the etiology, range of manifestations, and progression of rare diseases. Well conducted NH studies can yield information on biomarkers and other correlates of clinical outcome. Especially for ultra-rare conditions where the disease is little understood, the Natural History plays a crucial role as it will set the baseline for future clinical trials. At orphan reach, we know about the importance of reaching out to patients in the remotest locations and are familiar of collecting data from living and deceased patients.
---

Registries
Rare disease registries begin to be recognized as important tools in support of clinical experimental research. Their implementation is essential for building trial readiness and requires the effort and cooperation of patients and organizations on one side and clinical Investigators on the other.
orphan reach can set up Registries with the largest possible geographic coverage, a set minimum amount of required data, the inclusion of data directly reported by patients together with data reported by health professionals and maintaining more focus on a certain disease or group of diseases than on therapeutic interventions.

Patient Support
Making trials more acceptable for patients has a positive impact on patient retention especially in patient populations affected by a rare and often debilitating disease. Together with selected service partners we offer qualified and trained nurses to fulfil this important role. Our nurses have the qualification to provide blood draws, infusions, physical assessments and can even deliver medication to the patient's home. In cases where home support is not feasible or desired we can organize travel for the patient and any caretakers to the site, tailored to the needs of the patients and their family.
How much do we
care about rare?
---
Watch the video
Our message to the rare disease community.
Why orphan reach?
Global full-service CRO capabilities with local expertise
Rare diseases only
Bespoke service approach
Pro-active and experienced teams
Knowing KOLs and access to patient advocacy groups
Home nursing support
Patient transport
Cost effective
---